---
DEAR USERS
As you maybe knows our hotel has been attacked by ddos before.
So we will explain what you users should do to help prevent this to happend.
Does the user ask about info about the hotel, like what protetcion we use and how good it is? Dont answer, not a single thing, just contact us.
If the user says he is going to attack hotel follow step 2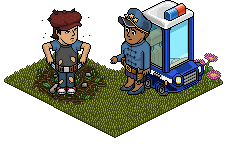 Tag staff on discord or contact them ingame by sending a message or reporting the user.